Hmm… a suspicious package at the door today… I wonder who it is from…
*gasp* Does that say Lonely Mountain Band?!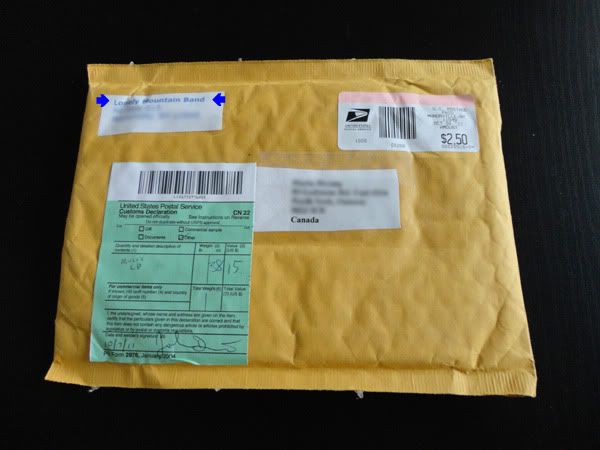 Ooh! It's the two albums of Lonely Mountain Band that I ordered on Hobbit Day!
Complete with John Di Bartolo's autograph!
Okay, so it's just a signed letter, but I still say it passes as an autograph!

Gorgeous art on Beyond the Western Seas
I must say I was quite pleasantly surprised by the professional packaging of this one. Not shown here but it folds out into three sections.
I would've liked an insert with lyrics too, but it doesn't stop me from singing along "Baruk-Khazad!" XD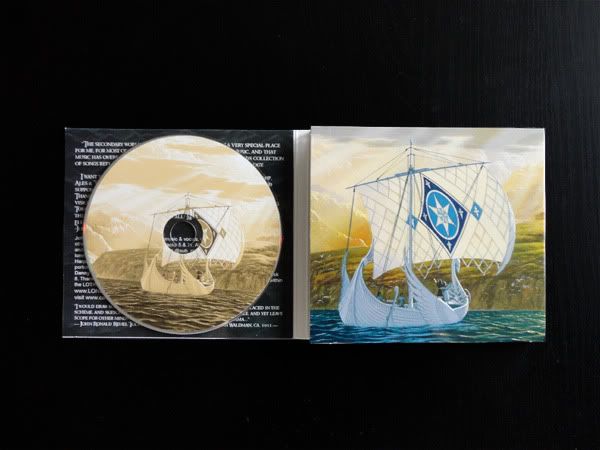 What is the CD art for Second Breakfast you say? Why, it's none other than a PIE~!!!
It took all my will trying not to chomp on the CD. I think the mailman took a slice though. *grumble*
This one was a simple slip rather than a case with no additional information other than the song list on the back, but the pie sure made up for it.
Maybe there will be a collector's edition release later?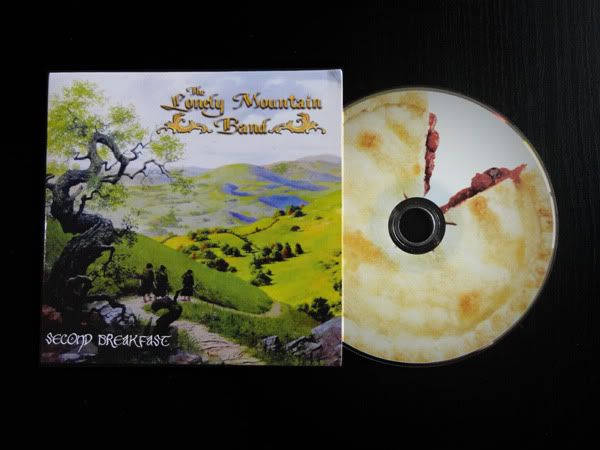 I have already downloaded all the MP3s when I purchased them, but it's extra special to have the actual CDs, and a Pie!
The main difference in Beyond the Western Seas CD that is different from regular MP3 download is #7, which acts as a 3-in-1 track. It starts out with "Misty Mountain Air" which is a pipes solo that would make Beorbrand drool, then "Lament of Khazad-dûm" with a very sad *sniff* vocal accompanied by guitar and pipes, ending with the familiar "Song of Durin's Awakening (Baruk Khazâd! Khazâd ai-mênu!)."
Huzzah for Lonely Mountain Band! Thank you for your wonderful music.
They now reside right beside the LotR OST on my CD shelf.